Healthway Board
Our seven-member Board was appointed by the State Government.
The Board follows the Board of Governance Charter, which outlines processes and the roles and responsibilities of all members. The Board provides strategic direction and approves all our funding. 
Professor Peter Klinken AC joined the Healthway Board as Chair in October 2018. Professor Klinken is an eminent leader, academic, scientist, and for over 12 years was the Director of Western Australian Institute of Medical Research and the Harry Perkins Institute of Medical Research. 
Presently he is the Chief Scientist of Western Australian and holds a Companion of the Order of Australia. The current board members are Professor Peter Klinken AC, Ms Miriam Borthwick, Mr Steve Harris, Professor Cheryl Kickett-Tucker AM, Mr Jim McGinty AM, Mr Stephen Carre OAM and Professor Donna Cross OAM.
Advisory Panel
An expert Health Promotion Advisory Panel was appointed by the Minister for Health in July 2018. 
The Panel is led by Emeritus Professor Mike Daube AO and provides advice to the Board to ensure our work aligns with contemporary health promotion policies and practice. Current membership includes Professor Lisa Wood, Professor D'Arcy Holman AM, and Professor Cheryl Kickett-Tucker AM. 
Research Committee
The Research Committee supports our research program and ensures applications are assessed for their scientific rigour and ability to contribute new evidence to health promotion policy and practice in WA.
Our current members are Dr Tarun Weeramanthri (Research Committee Chair), Professor Jane Scott, Associate Professor Hayley Christian, Dr Roslyn Giglia, Mr William Gilmore, Associate Professor Ben Jackson, Associate Professor Jonine Jancey, Dr Jocelyn Jones, Dr Yael Perry and Dr Laura Thomas.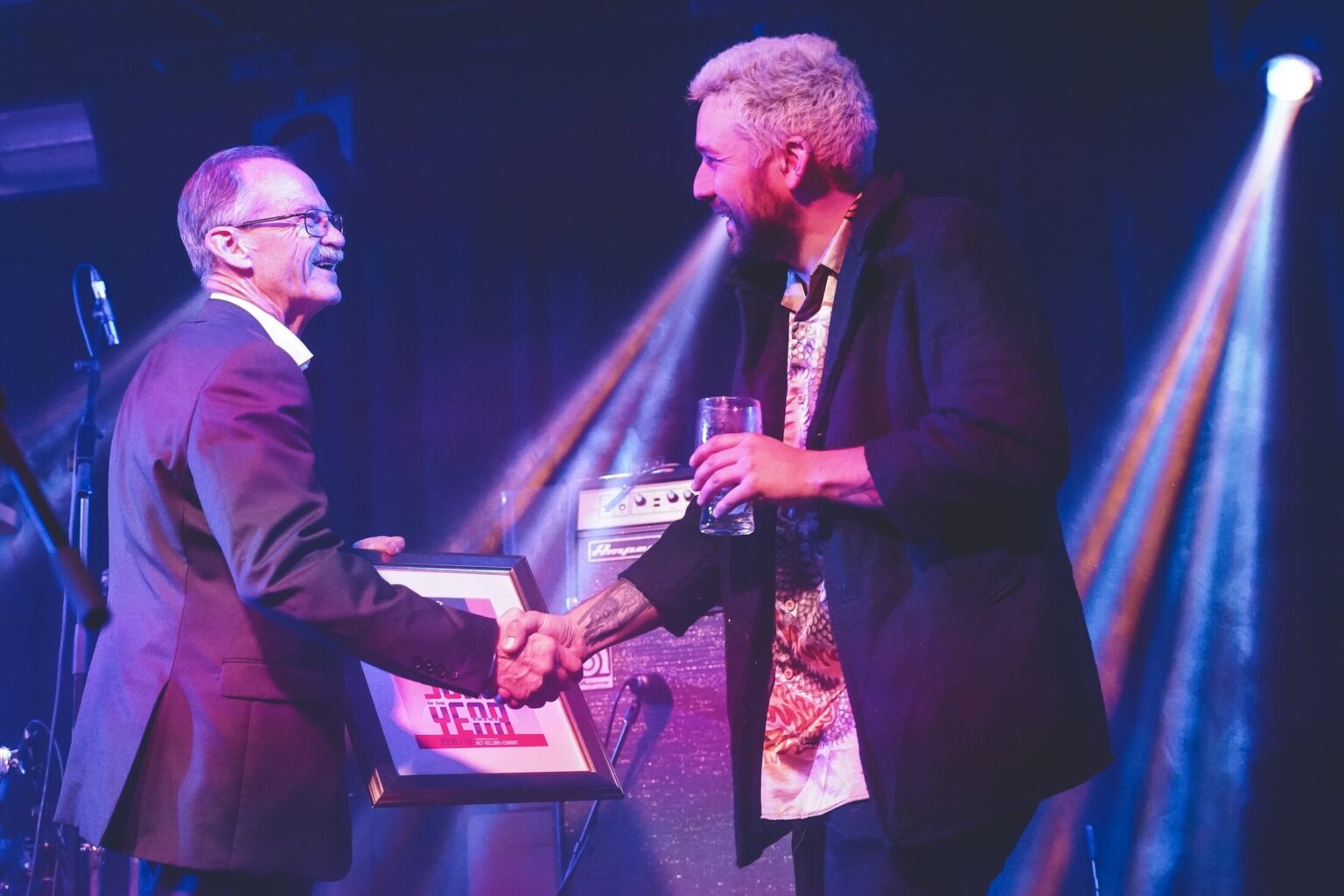 Image: Professor Peter Klinken AC presenting the West Australian Music Song of the Year Award 2019.