For over 30 years, Healthway has funded sport, arts, racing, community activities, health promotion projects and research to help create a healthier WA.
In celebrating our 30th anniversary we have refreshed our funding guidelines and resources to better align to our priorities in supporting more Western Australians to lead healthy lifestyles and be mentally healthy.
We receive a large number of applications each year, and our approach is to support eligible applicants to deliver positive local community initiatives, programs, research, and partnerships that will help more Western Australians live healthy lifestyles and be more mentally healthy. 
We support grants which align to our strategic priorities and for most of our grant programs, applications are open year-round. From time to time we may also have grant rounds that target specific needs or opportunities. Please check the individual grants programs for further details. To stay up-to-date with Healthway grants please subscribe to our mailing list.
Which funding will be of interest to my organisation?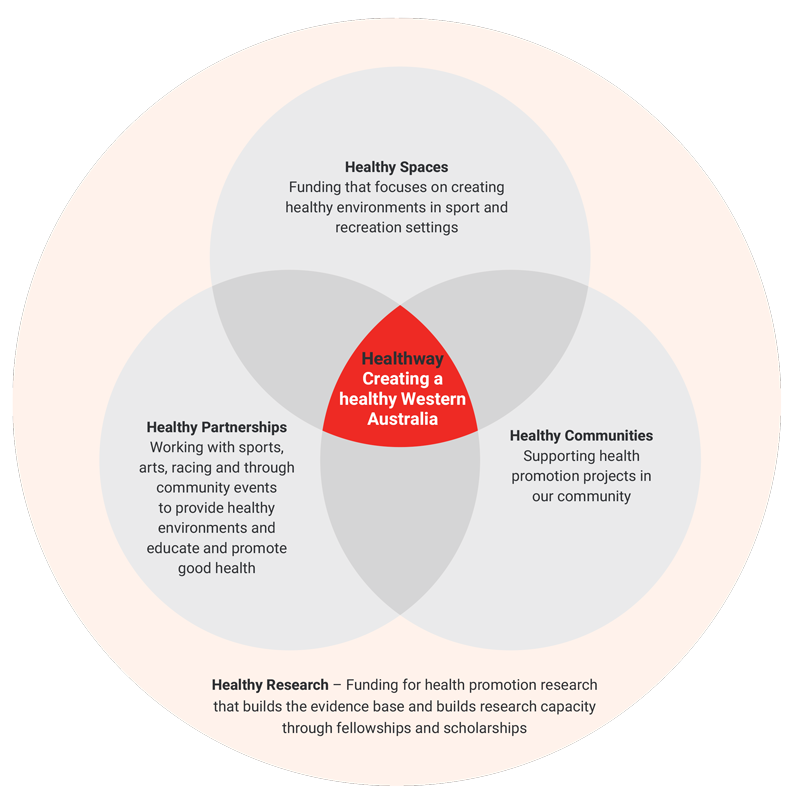 Talk to us about your request
Contact our health promotion team who will provide support and advise you on how to apply. 
Telephone: 133 777