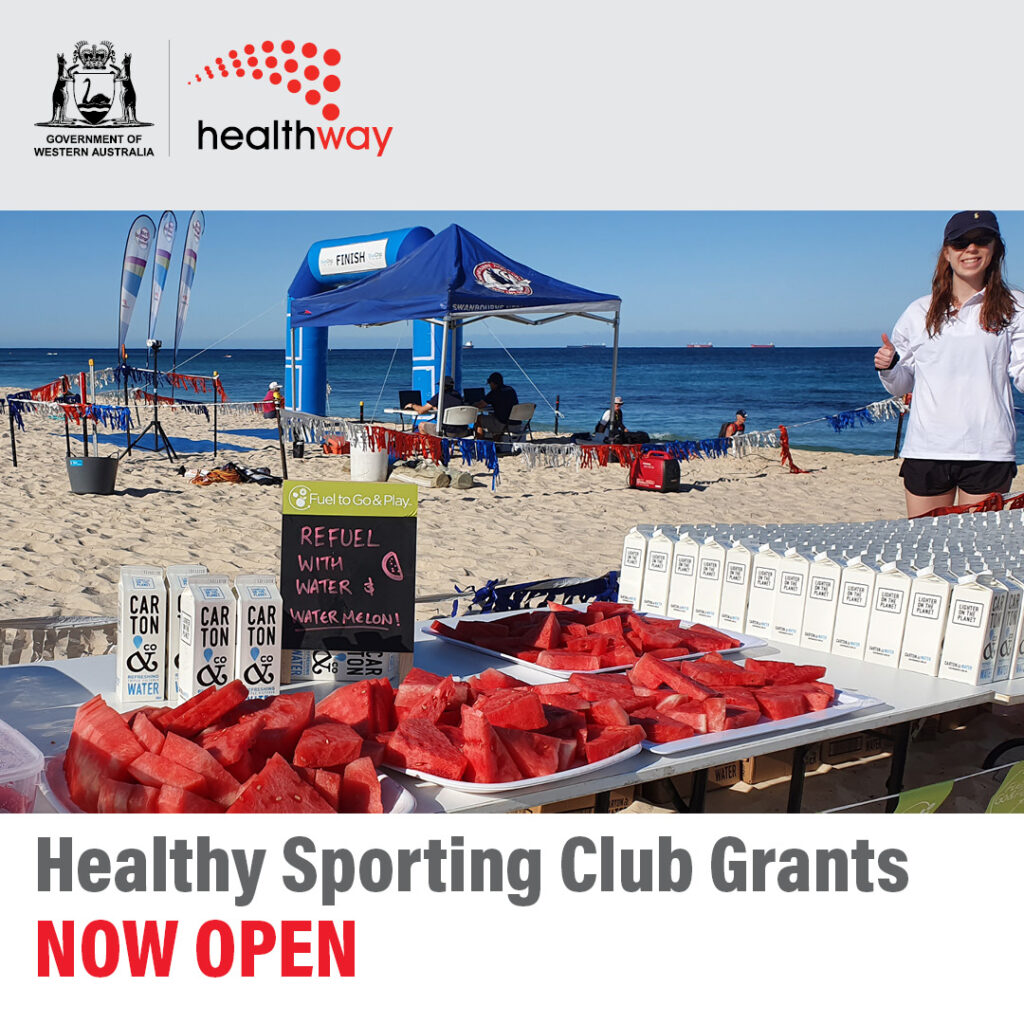 Summer Healthy Sporting Club Program 2020-21
Applications for our Summer Healthy Sporting Club Grants are now open to Western Australian community sporting clubs to help increase healthy food and drink options at club-run canteen, kiosk, or food service.
To apply for this funding, clubs must be competing in a recognised summer sporting competition.
With the support of the WA School Canteen Association, we will help your sports club achieve the following:
Increase healthy food and drink options at club run canteens, kiosks or food services 
Reduce sugary drinks sold at a club run canteen, kiosk or food service 
Reduce the promotion of unhealthy messages or brands
Improve club member awareness of healthy eating choices
Educate and up-skill canteen managers and staff in offering healthy food and drinks in community sporting venues.
Relevant documents and information:
Talk to us about your application:
Contact Grace Stanton in our health promotion team for support and advice on how to apply. 
Telephone: 133 777